PASSION TALK WITH Christian Vassdal/Figgjo
Figgjo is the last remaining Nordic tabletop manufacturer.
We teamed up with the marketing manager Christian Vassdal of our Norwegian tabletop Partner and manufacturer Figgjo. Christian told us the interesting story why Figgjo is the last remaining Nordic tabletop manufacturer and why Figgjo is the best choice for custom tabletop solutions.
rochini: Hello Christian! Thank you for your time. First things first! How did you realize your crush on Figgjo?
Christian: Figgjo is a well-known brand in Norway, everyone has grown up with Figgjo tableware in their homes. Durable products that have been passed on through generations. As a designer in the sports fashion industry, I traveled a lot to factories in China, so when I moved to Sandnes, Norway (where Figgjo is located) I thought how great it would be to work with this brand that is locally produced, high quality and with a long history. All the things missing from the low price-focused garment industry.
I was lucky enough to get a job here at Figgjo, but it wasn't until I started working that I realized how much the company meant to the people here, and to the local community. Today I feel honored and humble at the same time, to be part of this incredible team, working with a true national treasure.
rochini: Can you please give us a short overview about Figgjo's history and values?
Christian: Figgjo was established in 1941, making stoneware from local clay. The factory was powered by an old hydro plant originated from 1918, using water from the local salmon river. The company started with small porcelain items for private homes but moved to the professional kitchen in the mid '70s with the introduction of vitreous porcelain, a porcelain body developed especially for the hotel industry. Figgjo has always focused on design and functionality, and the first awarded collection was made in 1963. It is still one of our bestsellers today. From the mid '90s we moved away from private homes and focused 100% on the Horeca market.
Close collaboration between renowned chefs and designers has given Figgjo numerous design awards and has positioned the brand among the top brands in the industry. The factory buildings have been updated, and the machinery is state of the art, but the salmon river still flows through the factory today. Making porcelain is still a true craftsmanship, and no machine can replace a trained eye. Luckily, we have generations of expertise to draw from. Personal, enthusiastic, genuine and proud are values seen in all aspects of our company, especially in the people, that is why we have manifested it in the brand strategy.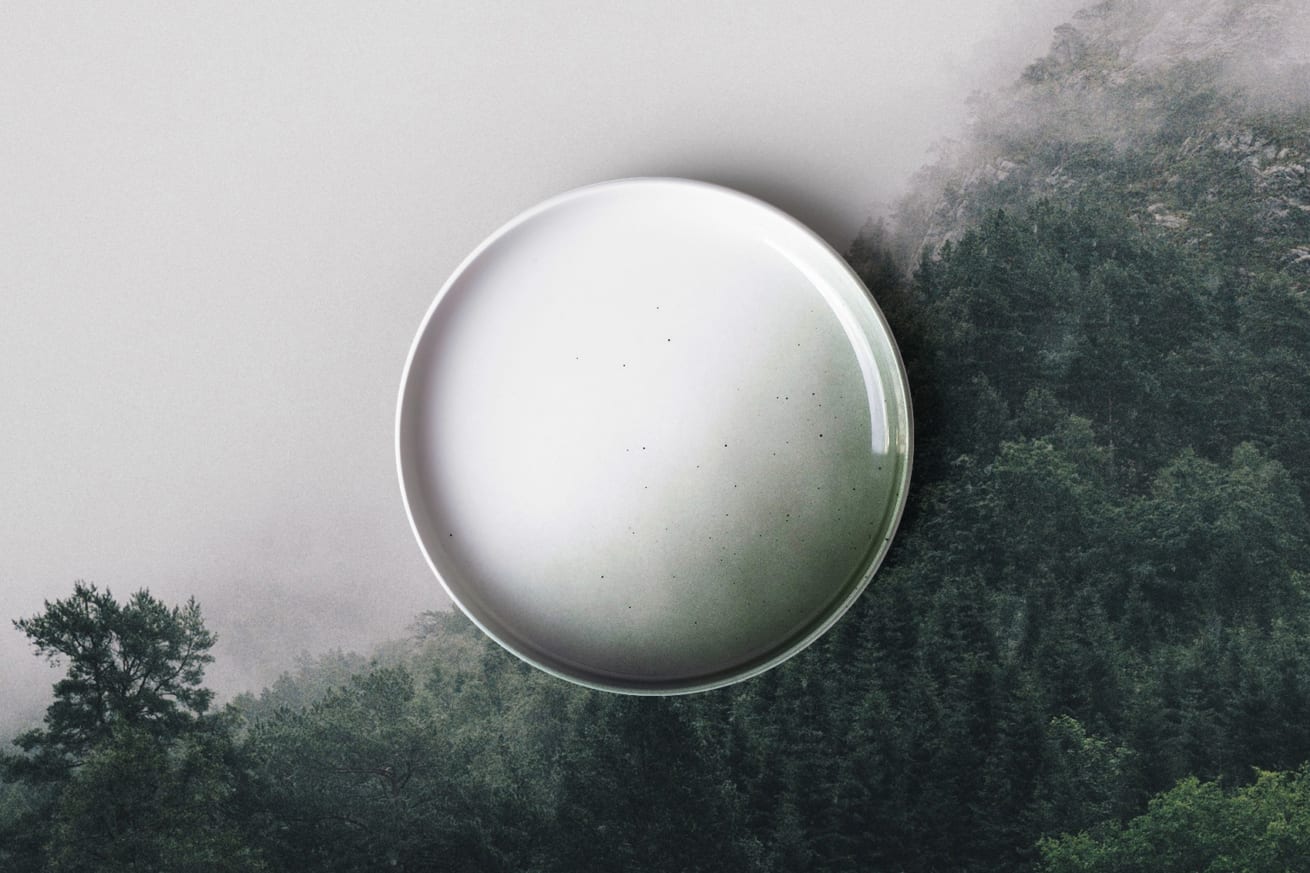 rochini: We would like to talk more about the unique fact that Figgjo is the last remaining Nordic tabletop manufacturer. How is this possible? What are the great advantages of a local based production?
Christian: The thing is. Customers want flexibility, they want tailor made concepts, they want products that lasts, and they want it now. We see this in many industries. With the globalization people have access to all goods at their fingertips. But manufacturers still need to plan their production ahead. That is really hard when the factory is far away or making products for multiple brands at the same time. Here at Figgjo our designers sit next to the production managers and can just walk into the factory and develop new products and decors, they can also oversee the production. We don't have to wait months for a carefully made prototype to materialize into a finished product. Because we make the actual product ourselves. Right here. We have enough space and a flexible production set up that is easy to scale, also our expertise in high-quality porcelain makes really low breakage during production.
Together with a good recycle processes and quality management at each production step we have very little waste compared to other manufacturers in the industry. If we combine all of this with a strong commitment to quality, a marketing that is honest and genuine, and close relationship with our long-term distributors we have been able to bring something special to the market. And it is based on flexibility, sustainability, high quality, timeless design, and low qty custom décor, all of which is hard to achieve if we moved our production elsewhere.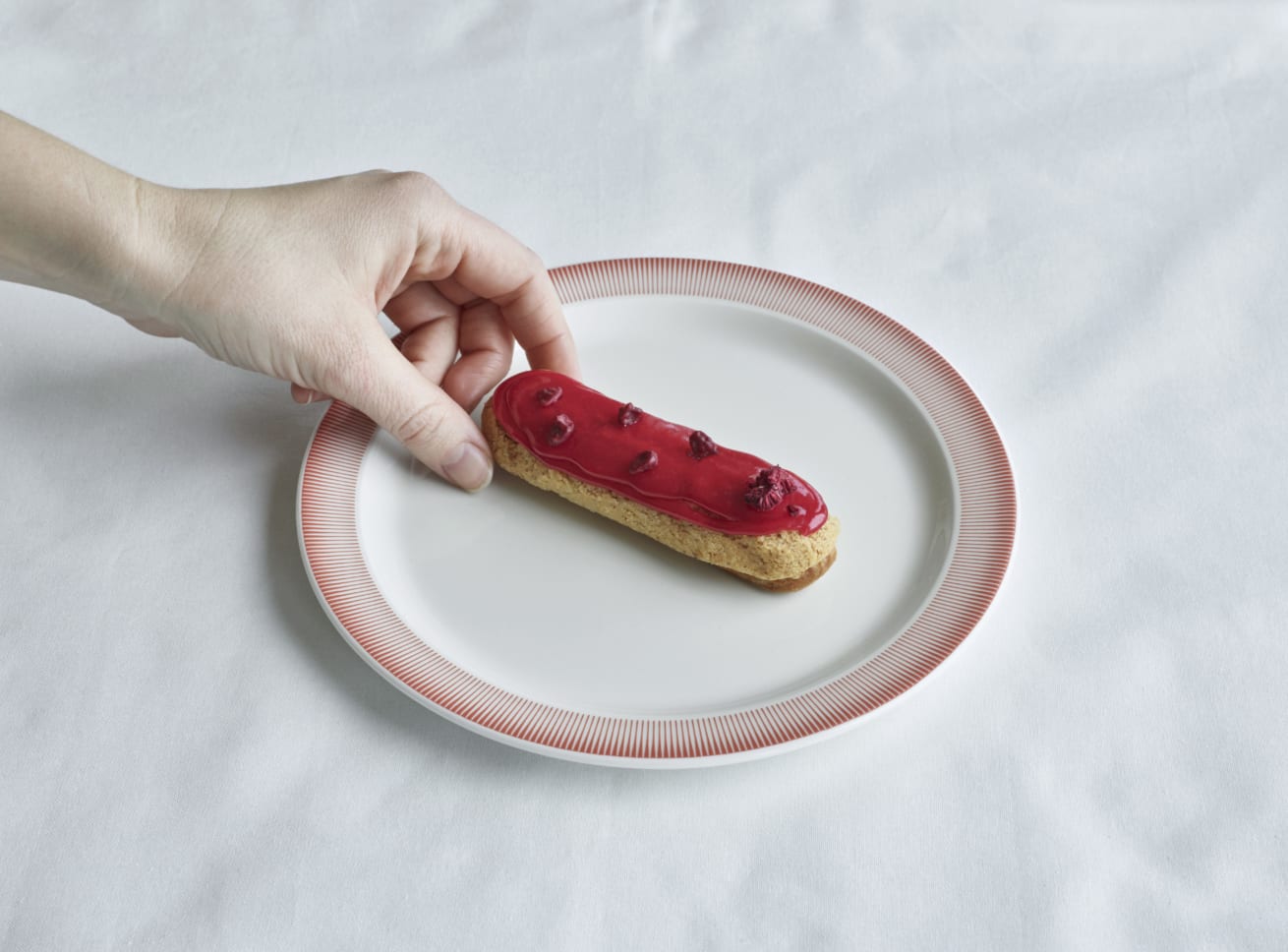 rochini: Our customers love individual designs on their tailor-made tabletop solutions. Figgjo provides Custom décors — or as we call it: Create your own Item — within hours. Can you give us an insight on how the Design workflow looks like at Figgjo?
Christian: When a customer invests all of his time and effort in creating the perfect venue, f.ex a restaurant, choosing the right lighting, interior, working closely with architects and interior designers, we want to be part of that. We feel the porcelain too should extend the vision of the project. As we make all our products with the same glazed vitreous porcelain, our tableware can be mixed and matched across different collections. With this as the base our designers can help pick the perfect product set-up. It all depends on what the project asks for.
We start with trying to learn everything about the client, where are they located, who are their target customers, what their needs are. Based on the insights we get we put together a mood board. This sets the stage for inspiration and gives everyone a feel for the project, and for us it's a great tool when developing the design proposals. With our new digital workspace, we can show samples and agree on products, colors, and designs together in a visual way. After agreeing on designs, we start the actual production, and we ship the finished products within two to four weeks.
There are three different options in our tailor-made portfolio. One is mix and match from our stocked collections and choose between white or decorated products. The second option we call "color change". Choose between our stocked collection but change the color to match your project with no extra cost. We have developed 60 ceramic colors to choose from. The third option is what I have already described, fully tailor-made solution with customized décor, the full experience. 48 pcs minimum qty delivered within two to four weeks.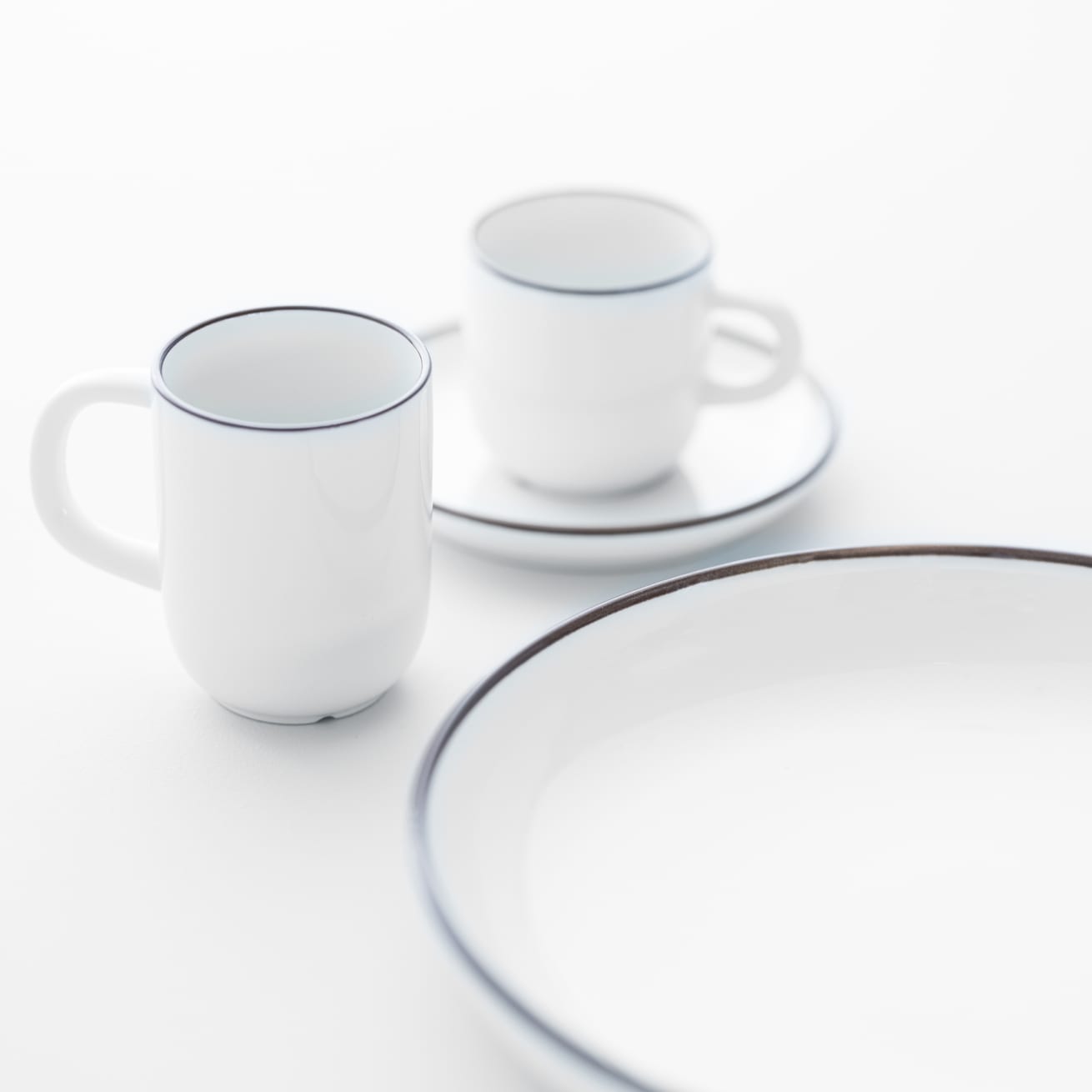 rochini: Another big value of Figgjo is sustainability and ethics. You don't just talk about making things right. You make things right. Why is the tabletop of Figgjo sustainable and ethically correct manufactured?
Christian: We live in a world with limited resources. As a maker, the best way we can reduce our impact is to make products that are functional, timeless and, foremost, durable.
In Norway we are obliged to follow strict regulations from the government regarding chemicals and environment. Our products contain no harmful material, that applies to our clay body, glaze and ceramic colors. We are responsible for our own manufacturing and that is why we have an on-site laboratory who test all ingredients we use. We also have our own treatment plant that cleans excess water from the factory and filters out any valuable particles that can be reused. All leftover clay is put back into the mix to become new products. Not only is this crucial for keeping our environment clean — zero waste is also good for business. It means we can do more with less.
Finished products that don't meet our quality standards are picked up by local companies and re-used as landfill. Our parking lot is actually paved with porcelain pieces! Our ongoing collaboration with a local architect company also explores how we can put our waste to good use.
Working in Norway has its benefits for the employees as well. Ethically you can say that a factory worker in Norway has high salary, short working hours per day, 5-6 weeks of holiday, paid free time to study, health insurance, paid sick leave, paid even when going to the dentist, full-year maternity leave, and job security. All our factory workers are protected through unions. And there are factory workers and union members present at the board of directors. Meaning there is a narrow gap between the factory workers and the management, a flat hierarchy structure. This creates a good working culture, and a healthy psychological working environment.
At the heart of it all is the idea of making durable products that'll last — a response to the throwaway mentality. We make products with a long lifecycle, and we repair products that are damaged during production. This applies to around ten percent of our products and means that we have saved 100 tons of CO2 emissions because we use the kilns less.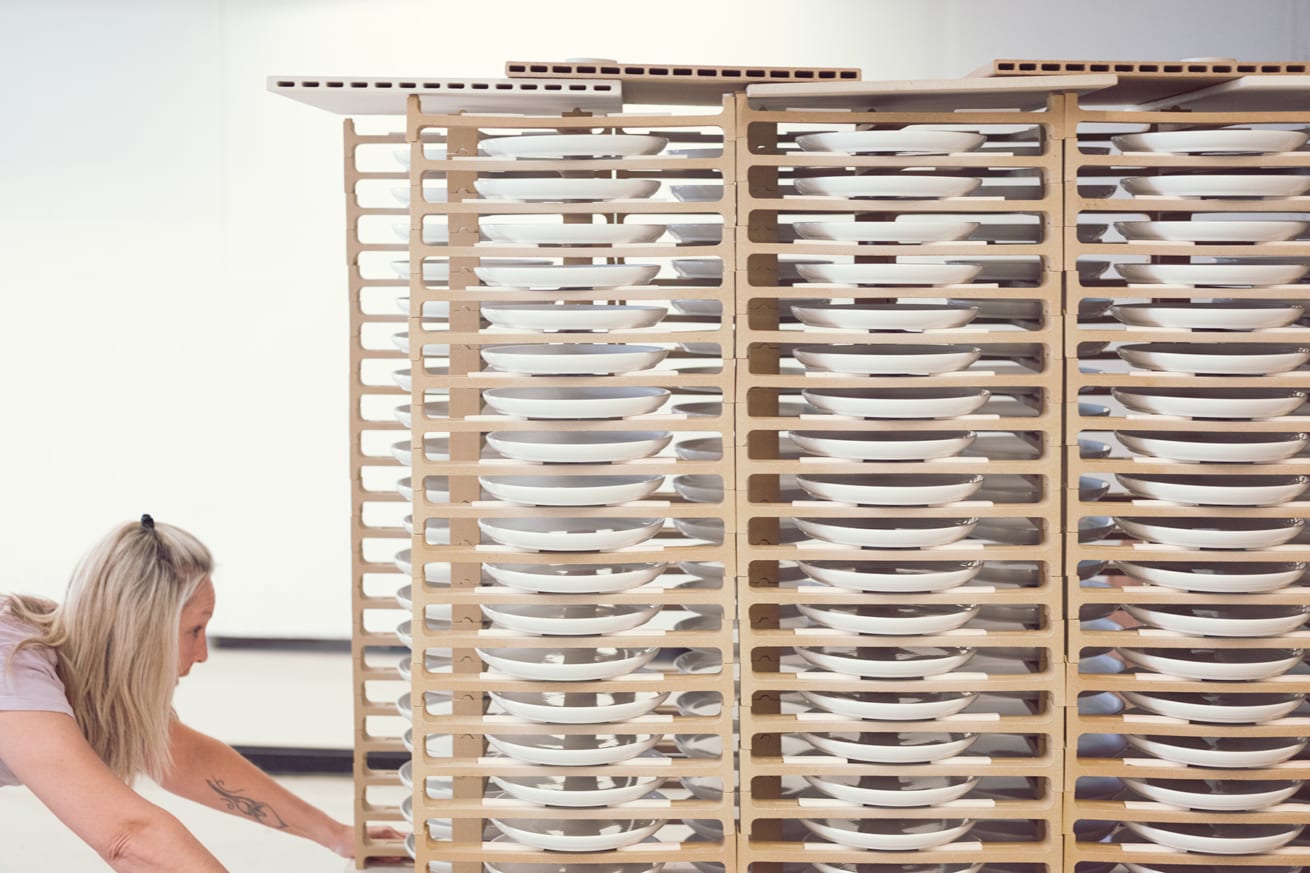 rochini: As joy is an important ingredient on building sustainable and long-lasting things — what brings you joy at Figgjo?
Christian: The people here at the office. A few weeks during COVID-19 we had to work from home, then I really missed the passion and the enthusiasm from all my fellow coworkers. Also, when there is high activity in the factory you can feel the good energy when walking around on the premises. Everyone feels proud and at ease, things are like it should be. That really fills me with joy. During the weeks when the pandemic slowed down the factory it was quiet and not many people was allowed in the same place etc. It was not the same. Luckily we do see a positive trend, and the factory is buzzing with passion again these days.
rochini: Finally, we would like to ask you what your favorite Norwegian dish is?
Christian: As a keen salmon fisher, Atlantic salmon is my favorite. But I have to admit I'd prefer an Asian twist to it, either grilled with soy/butter sauce and fresh vegetables, or the real traditional Nigiri sushi style. Not the cheap takeaway stuff but the real Japanese vinegar sushi rice topped with fresh fish.
Getting hungry now, so I might as well add the world-famous fish soup from Fisketorget in Stavanger, our neighboring city, run by the talented chef Karl Erik Pallesen.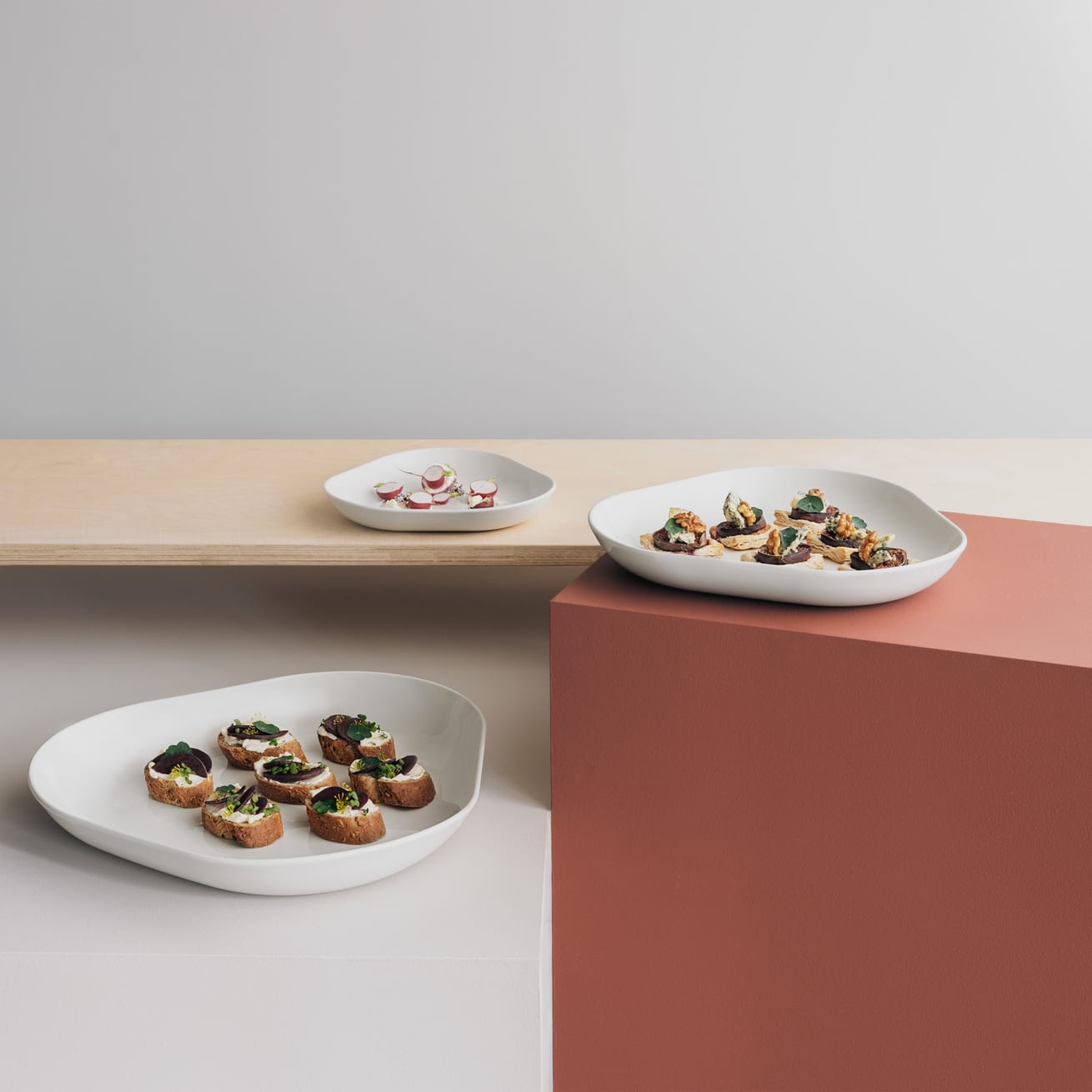 rochini: Christian, thank you so much for this very interesting Passion Talk.
Christian: Thank you! It's always a pleasure!
Our parking lot is actually paved with porcelain pieces!
ROCHINI COLLECTIONS, WHICH HAS BEEN MENTIONED IN THE PASSION TALK