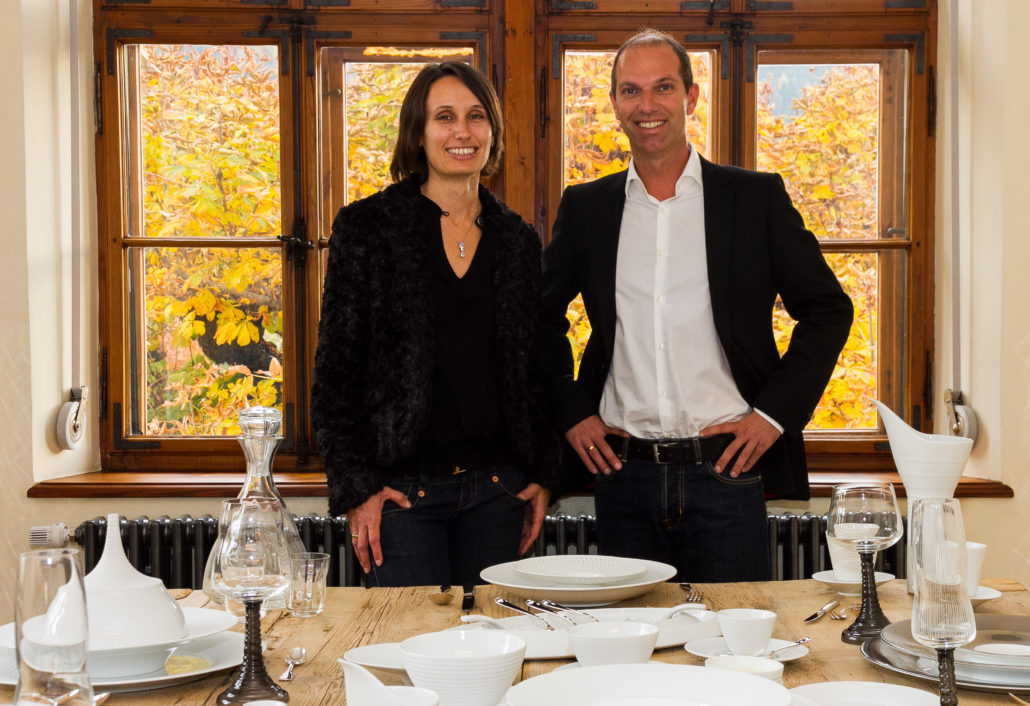 BALTIMORE/USA – Tabletop Journal meets Rochini finest tabletop Interview with Dave Turner
You might think it would be difficult to change the world of hospitality tabletop from a small town in Austria, but the team leading the Rochini (http://www.rochini.at/) tabletop brand are doing just that.
Hannes and Sybille Tiefenthaler established their company a handful of years ago with a simple mission – to promote the very best tabletop products to the very best chefs – wherever they might be.
Now, the Hannes' and Sybille's Rochini brand counts among its clients top chefs on every continent around the world. In their business model, Hannes and Sybille also provide a pathway for the unique, and often smaller, top quality tabletop brands to the world's great restaurants and chefs.
We sat with Hannes and Sybille recently and asked them about their journey.
TabletopJournal: Rochini has been around for 8 ½ years, tell us when you started selling tabletop products and, more importantly, why you started in this category?
Hannes Tiefenthaler: I started in 2009 as a 100% cross-company in this sector, without any customer and strategic supplier. My philosophy was always to be my own boss with my own company. Before I started with Rochini, I worked as sales manager for cheap volume business at a glass and porcelain company where the price was the most important thing. My vision was to create a high-end concept where the products have their appreciation and where the personal contact with people has priority. My business is 100% a people business.
Moreover, in Austria, tourism and the culinary world are both important economic branches. The Rochini headquarters is situated in a wonderful mountain landscape, in the middle of the 4 corner-country destination (Austria, Switzerland, Liechtenstein and Germany).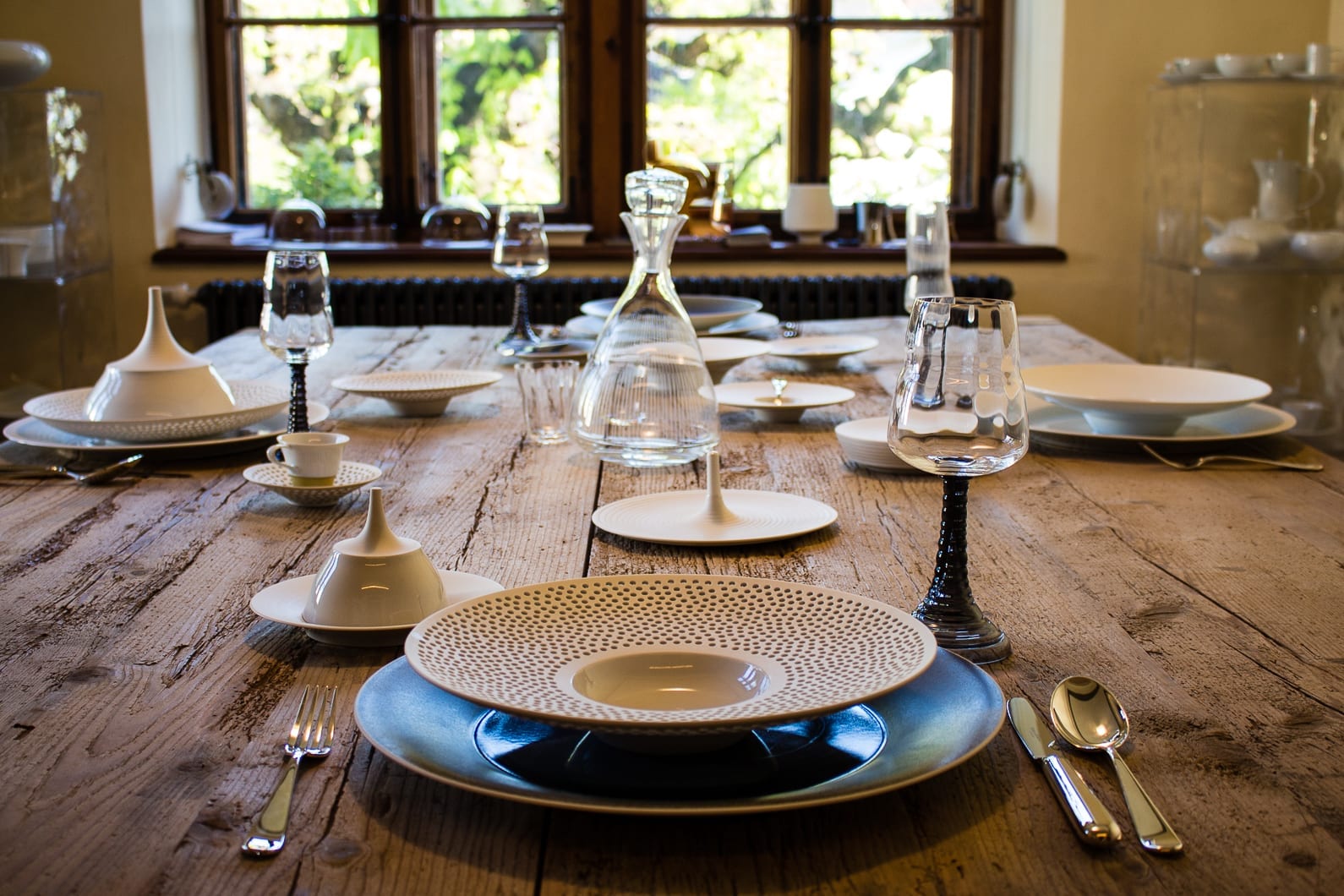 TJ: Hannes, I understand you had some background in the bakery side of the foodservice business before starting Rochini. How has that knowledge you learned in the baking kitchens been helpful to you?
HT: I come from a traditional bakery family, where since generations always only produced for the very best customers. Quality was always in its highest level.
So, I understand very well when chefs talk about their passion for food. I know how much work and knowledge is behind such high quality process, whether we are talking about the kitchen or the preparation of a good bread.
We speak the same language.
TJ: Sybille, you have said you are more the "behind the scenes" person at Rochini. How are the roles split at your company between you and Hannes?
Sybille Tiefenthaler: I am part of the company since 2010. I am responsible for the whole organization, administration, organization of delivery and support in the background. Hannes is the front man and the "brain" of the company. He is managing the sales as well as purchasing. Finally, it is important that we both work hand in hand very flexible to offer our partners and customers a perfect service level.
TJ: Rochini deals mostly with better (or best) quality, Michelin-starred chef clients. These clients are located all around the globe, on nearly every continent. With such a small team, how do you manage to sell, and then just as importantly, service, such a demanding client base that is so geographically diverse?
HT/ST: Rochini is 100% in the project business at home, which means it does not have a warehouse. For our business, we always need a lead time, similar to the good kitchen, the dishes need time for the highest culinary preparation.
Our goal is always the maximum principle with the highest level. We only work with the very best suppliers together where trustworthiness is still valid. We call it a win-win-win situation from manufacturer to customer. We are focused on our strengths in purchasing, sales, design and marketing. In areas like IT, logistics, accounting… in those areas, we let the specialists do it for us. Our network is built around the world with the chefs, who bring us the decision makers in our unique showroom to Austria.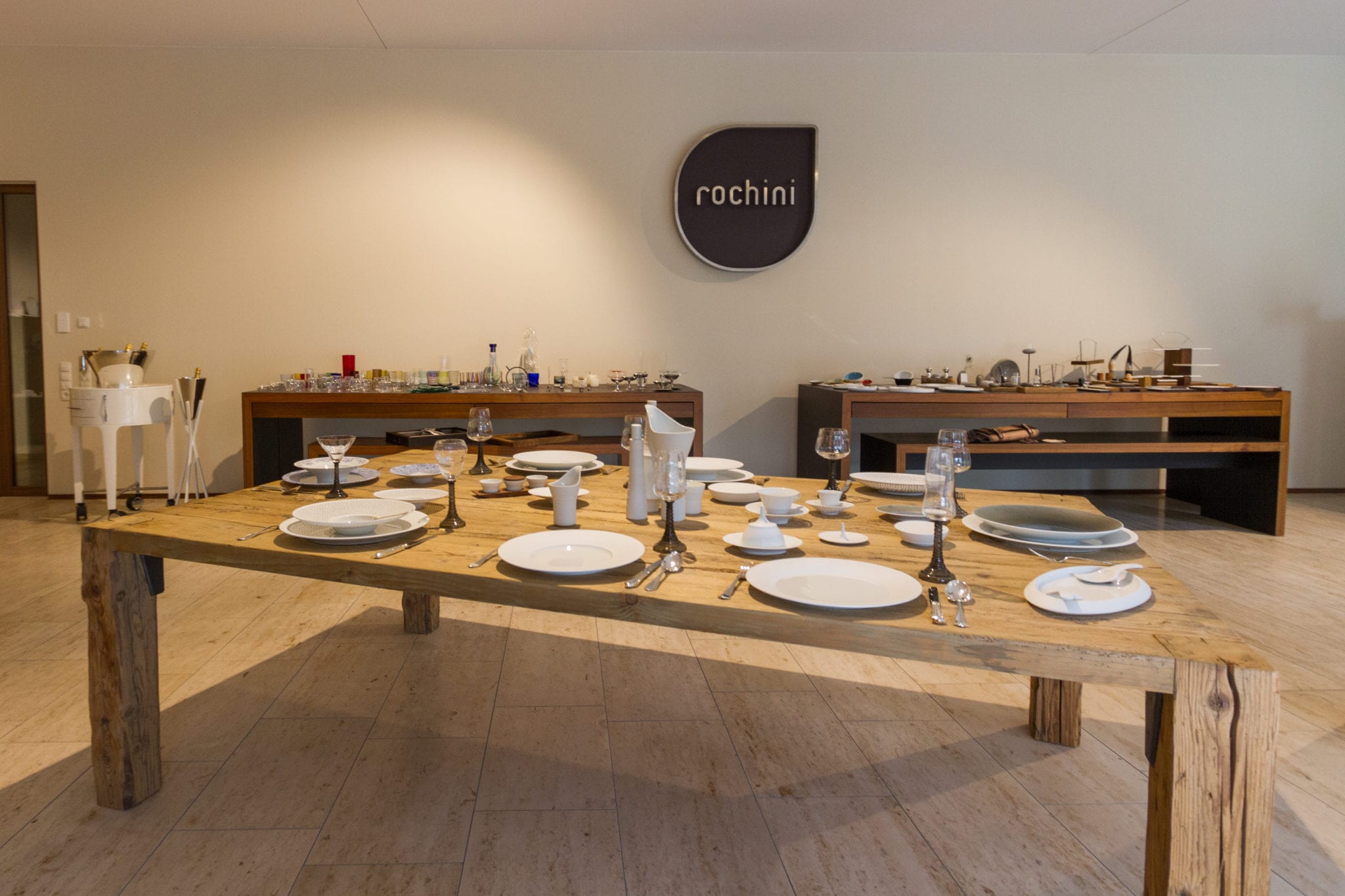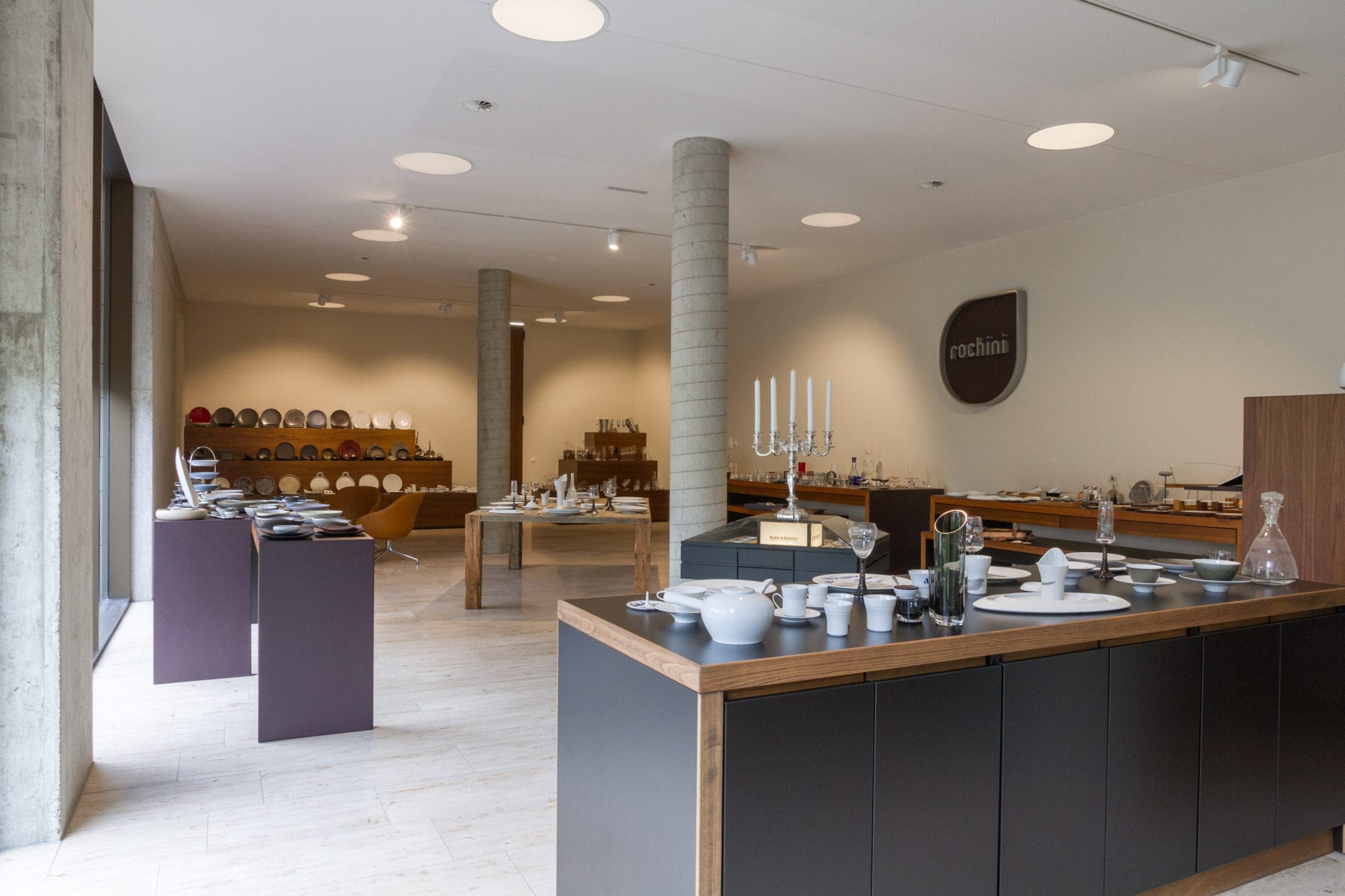 TJ: The Rochini brand is firmly established in Europe and other areas. And, now, among your current clients in the U.S. are chef Grant Achatz, Dominique Crenn and, most recently Wolfgang Puck. Do you see the Rochini brand expanding and growing further in North America?
HT/ST: Yes, it is unbelievable how our concept speaks around the world. In North America, we are developing unique concepts with Grant Achatz, Dominique Crennand Wolfgang Puck. We see a huge potential in North America with our concept. Rochini offers a world-wide unique tabletop single source concept, appearance on request and on target with the client budget.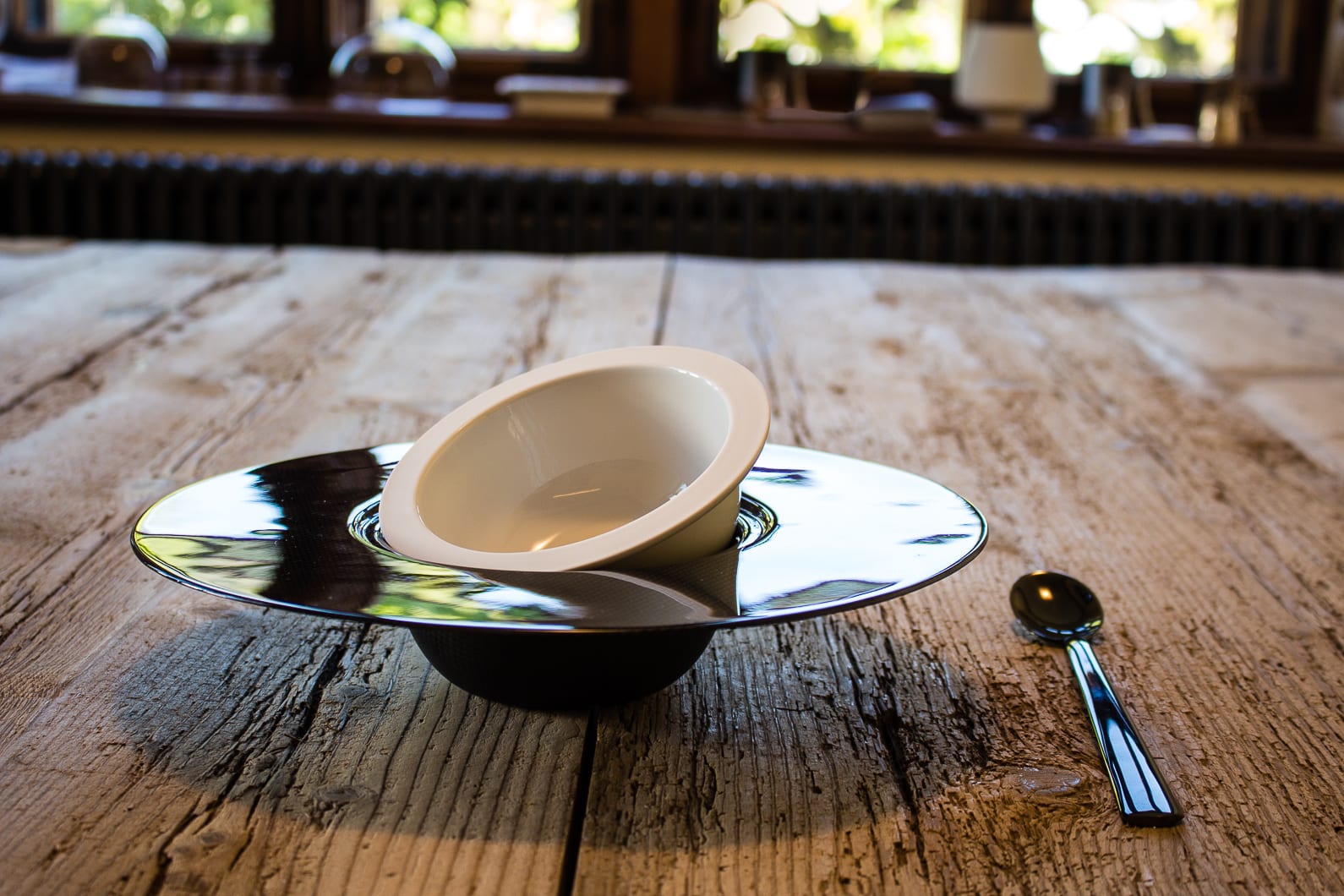 TJ: We love design-driven ethos and luxury quality of the products that are available through Rochini. Was that always a conscious decision to sell only top-end products to the very best chefs or has that been more of an evolution of your company?
HT/ST: We were always focused to the best products since the start of Rochini because our concept is built on a creative and unique quality. Rochini offers table culture for unique worlds of culinary delight. We offer select table culture paired with beauty, elegance and functionality to achieve the perfect dining table, always with an eye on current trends. Whether it is a small restaurant in Austria, a gourmet restaurant in Monte Carlo or a charming alpine hut in the mountains.
TJ: As more and more top chefs are venturing into more casual dining concept restaurants, do you have products that might work in more "mid-market" and bistro type restaurants?
HT/ST: Yes, of course, this also belongs to our concept. We are always focused on our customer's requests and offer them unique tabletop solutions in any kind of materials and within their planned budget. We are open for every customer who is looking for something unique.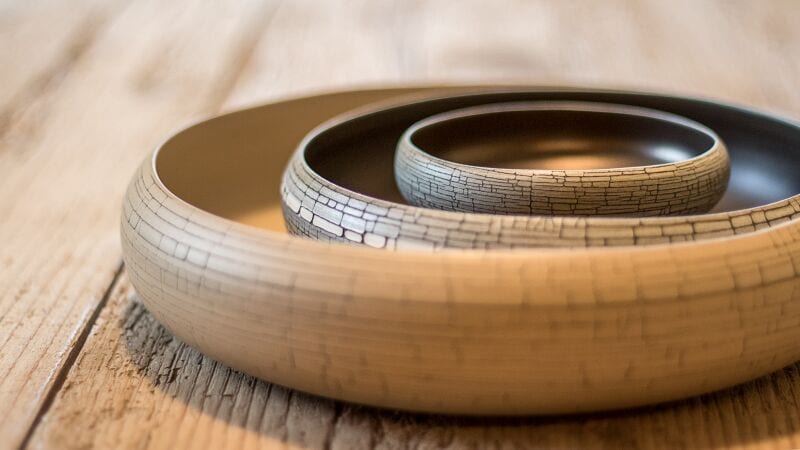 TJ: How do you view the role of tabletop products – at the higher end AND at lower, more casual concepts – in the restaurant dining experience for the guests?
HT/ST: The tabletop products support the chef's creations. The focus must be on the dish and the tabletop is the scene, but should never top the chef's dish.
TJ: Finally, it is apparent that restaurants and tabletop products in restaurants is truly the centerpiece of the life you have…and we love that! But, when you both want to relax and perhaps recharge a bit, what do you both like to do? And, do you always do this "re-charging" together or sometimes do you have different ideas on how to relax?
HT: For me, Hannes, is sport, family and nature all are an important part to switch off and to re-fill me up with energy. In my daily job activity, I need strength and agility like a decathlon sportsman and endurance like a marathon runner.
In the summertime, I hike and bike in our wonderful mountains and, in the winter, time I enjoy our weekends with the whole family in our stunning mountains for skiing.
ST: For me, Sybille, the mountains are the best place to relax and recharge – hiking or skiing in our wonderful mountain scenery and being on top of a mountain, feeling the power of the nature and being far away from the busy and noisy workaday world gives me a feeling of happiness and freedom. Fortunately, we often do these things all together. Reading a book, working in our garden or cooking for my family count also among my favorite activities to zone out.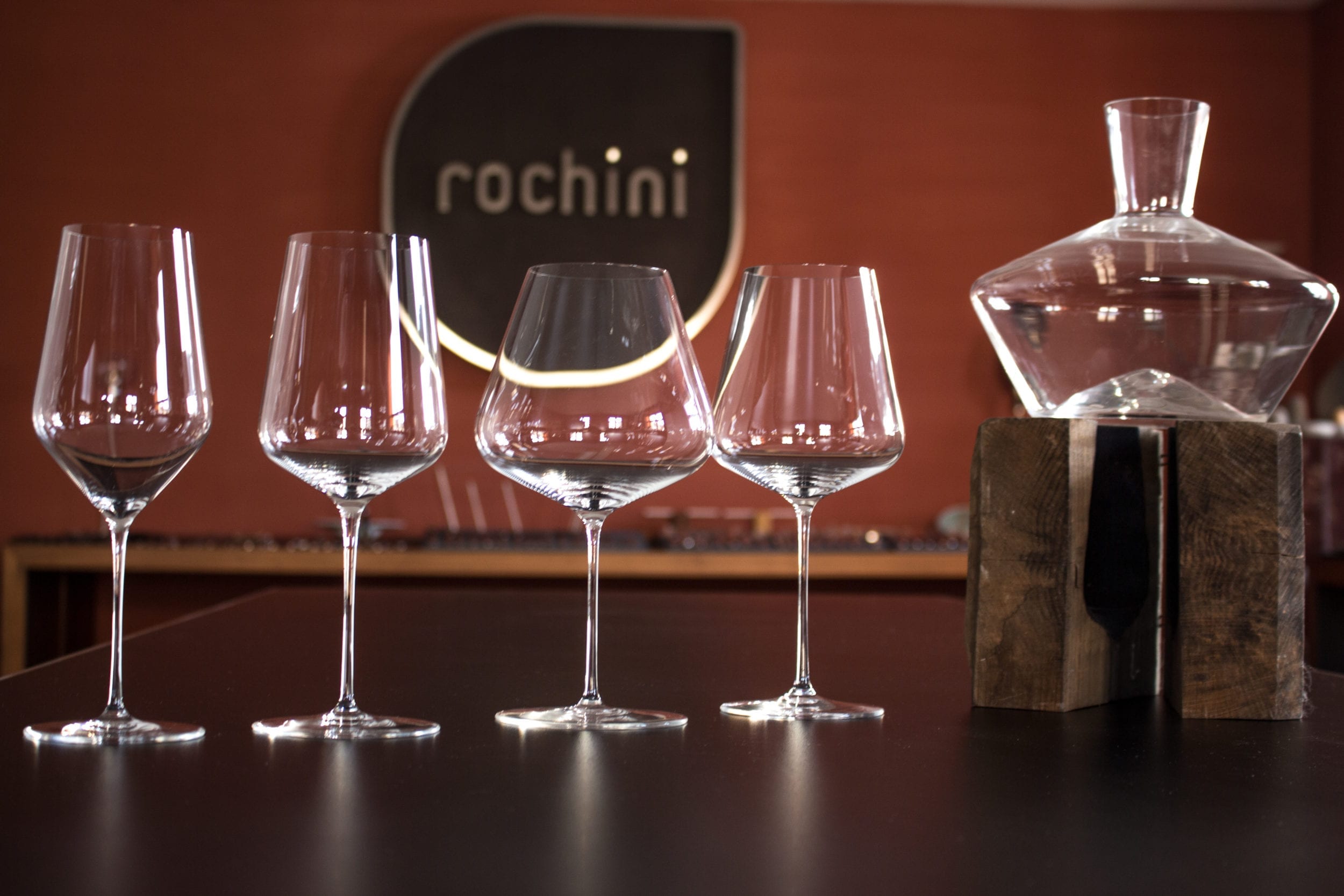 To learn more about Rochini and its creative tabletop solutions, go here: http://www.rochini.at/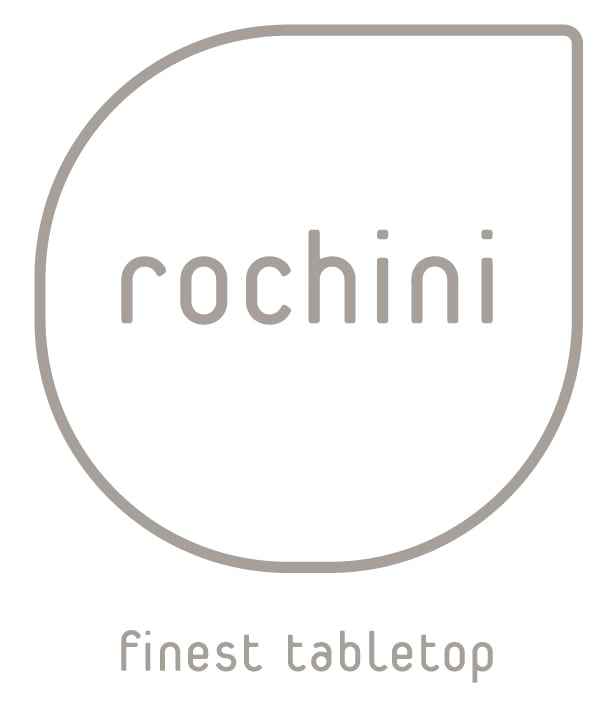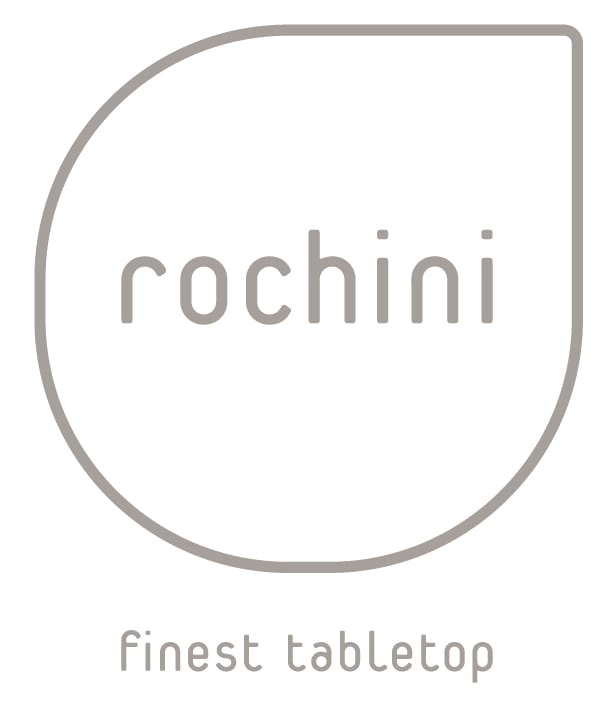 https://www.rochini.at/wp-content/uploads/2017/05/rochini-portrait-01-1.jpg
1403
2048
rochini
https://www.rochini.at/wp-content/uploads/2017/04/rochini-logo-300x296.png
rochini
2017-10-17 07:40:43
2017-10-17 12:07:40
I started in 2009 as a 100% cross-company in this sector, without any customer...